The event was a three-day corporate sales meeting with events each night for 900 people at the San Diego Hilton Bay Front. Kuoni Destination Management was in charge of the program, décor, entertainment transportation and linens and had brought Raphael's Event Works in to design the floral, the lounges and bar area. The theme of each night was loosely inspired by certain elements such as jewel tones, Morocco and metallic elements.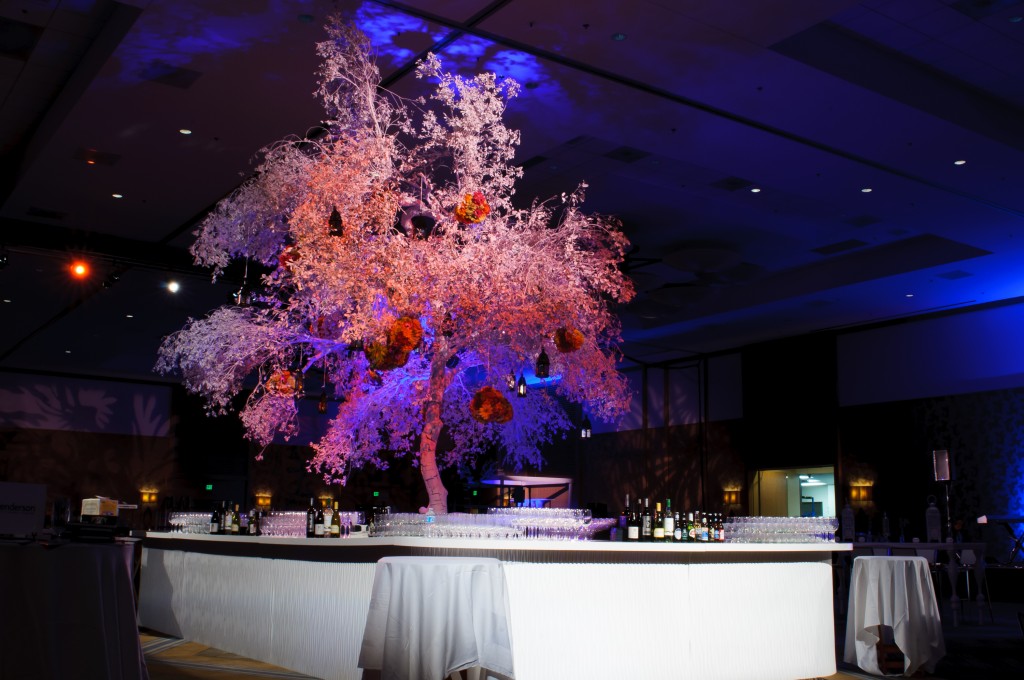 At the welcome party, the first of the three events, there was no doubt where those seeds of imagination had sprouted — a tree was "growing" from the center of the main bar. The 15-foot, all-white tree had been deconstructed to fit into the hotel's elevators.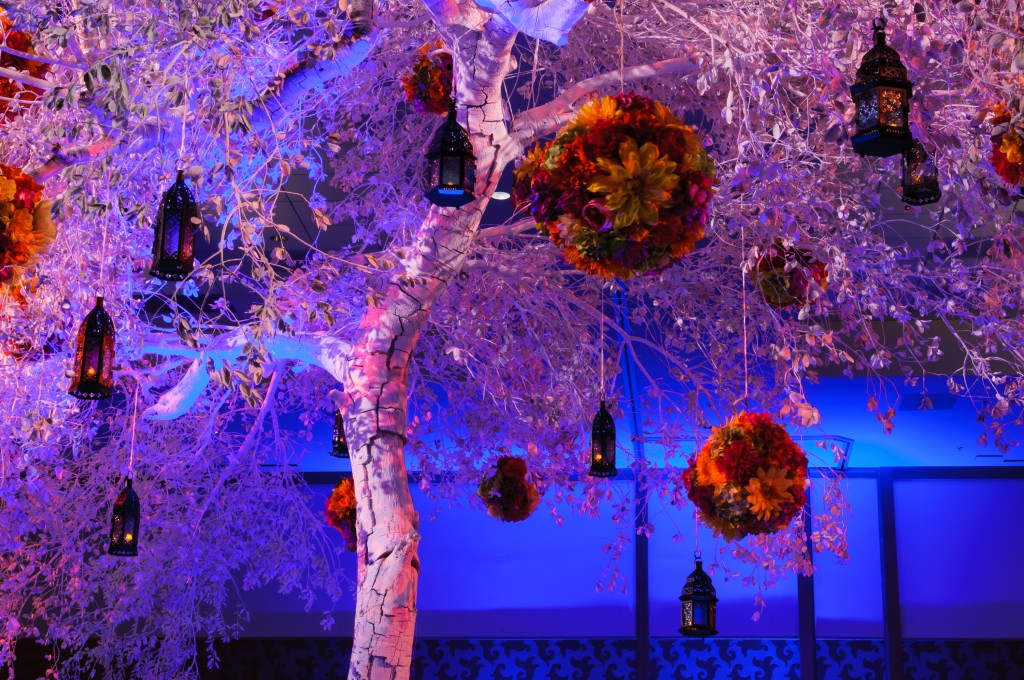 Starting with the stump, the team built the tree, drilling holes for branches and using zip-ties to secure them. In about five hours, a tree was indeed growing in the Indigo Ballroom! Blush lighting was added as were flower balls and Moroccan-inspired lanterns to add color.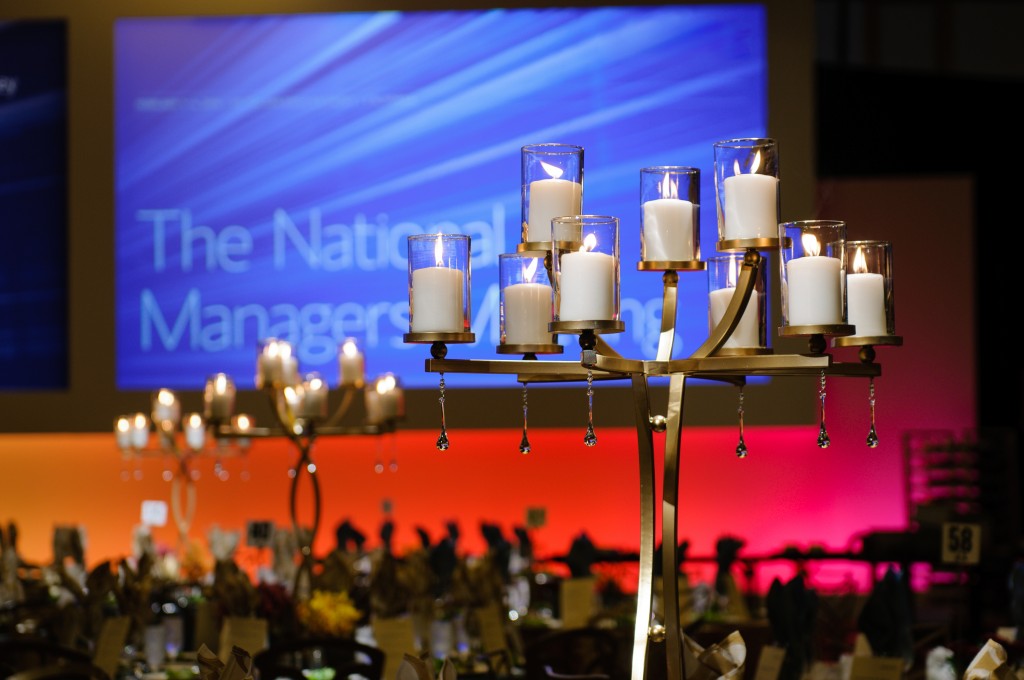 The second night was a sit-down dinner for 900 in the Sapphire Ballroom. We provided candelabra and floral design while Kuoni provided the linen.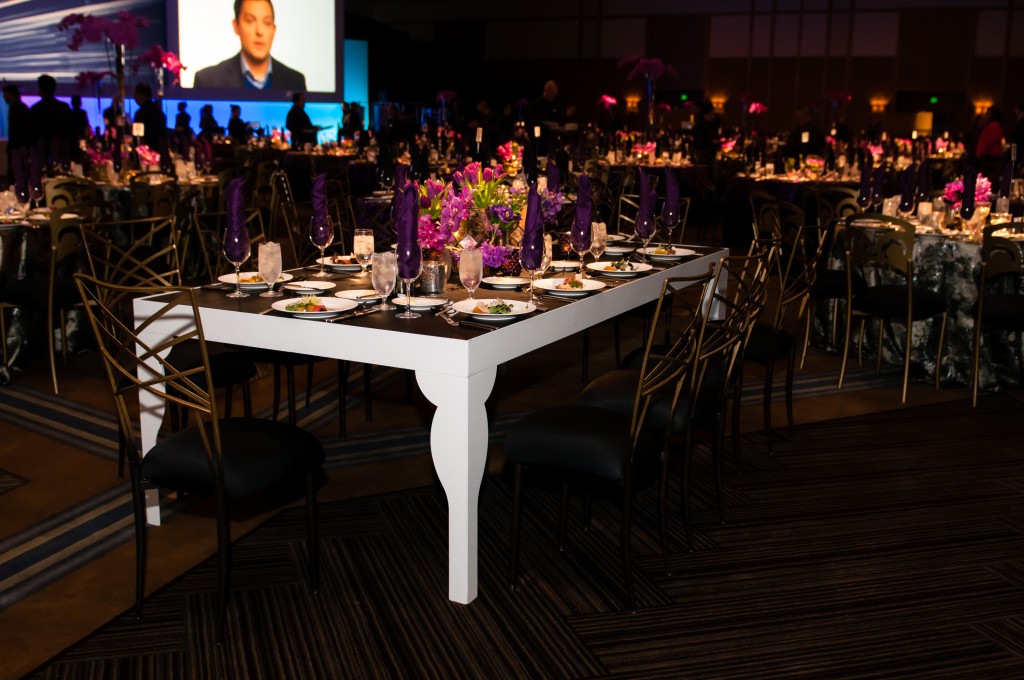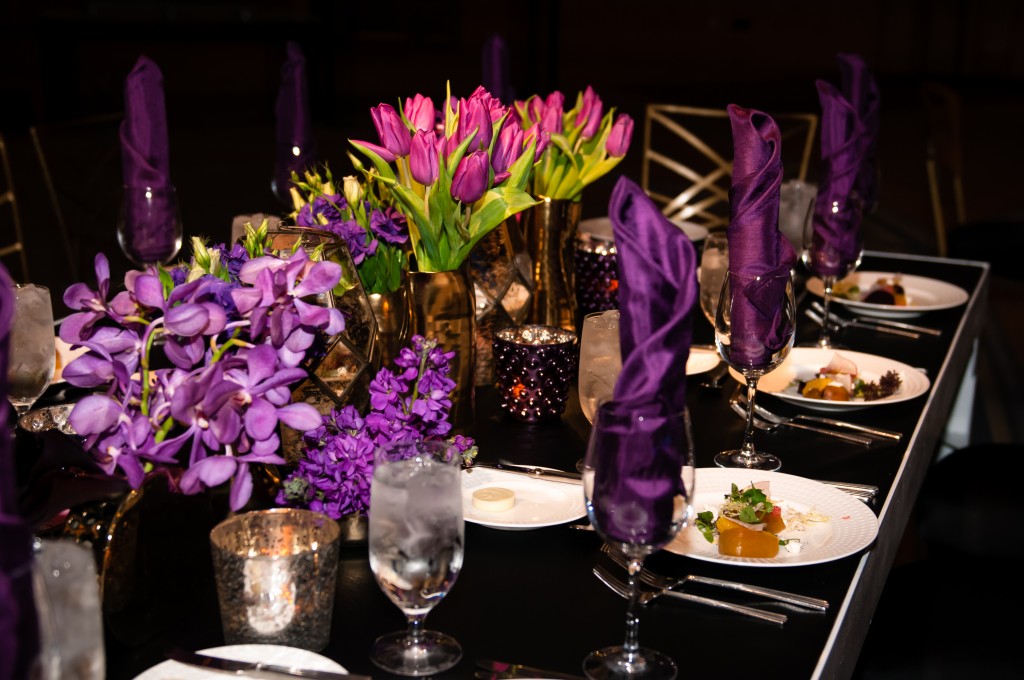 The third and final night was the end client's awards dinner. Kuoni, our client, wanted the event design to have a lot of texture. Our palette this night was black, white and gold with a pop of purple on the tables. The Picasso tables, new to the inventory at Raphael's, were a design statement – the white base features graceful legs and the top is interchangeable. For this event, they used a textured black vinyl which was the foundation for the look of mixed and matched vases and vibrant floral.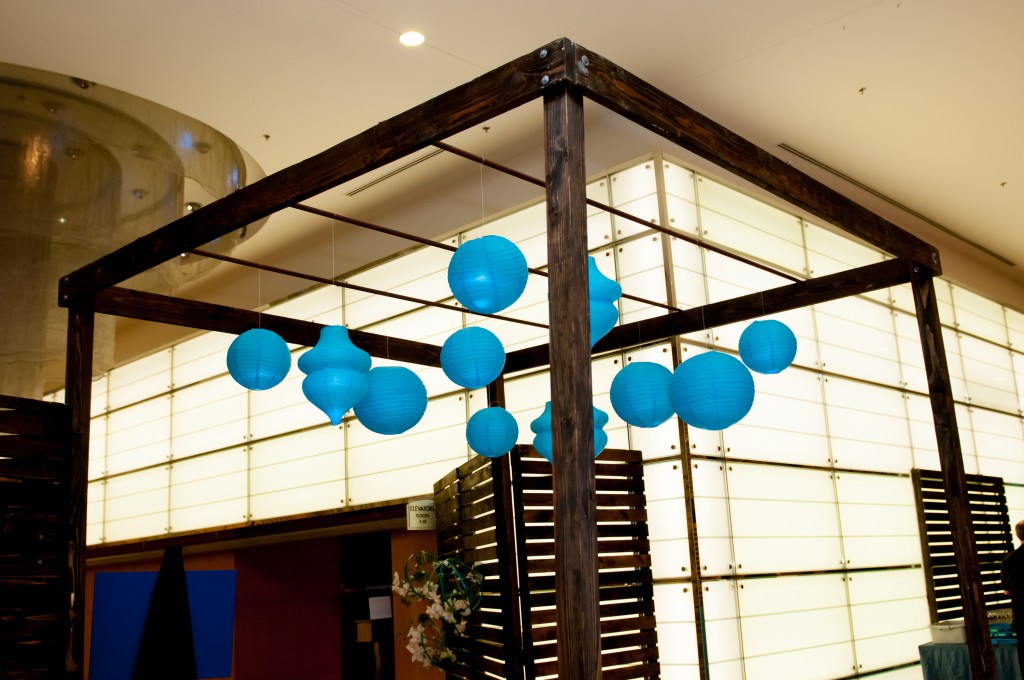 For the after-party at the Odyssey Lounge, the hotel bar, Raphael's Event Works enhanced the existing furniture with fresh florals, candles and pillow accents. She brought in specialty bars and Cabanas from Raphael's and design accents such as turquoise lanterns to complete the look.
At the end of the three days of sales meetings, and evenings of events inspired by the seeds of imagination, it's safe to say the attendees were ready for growth!